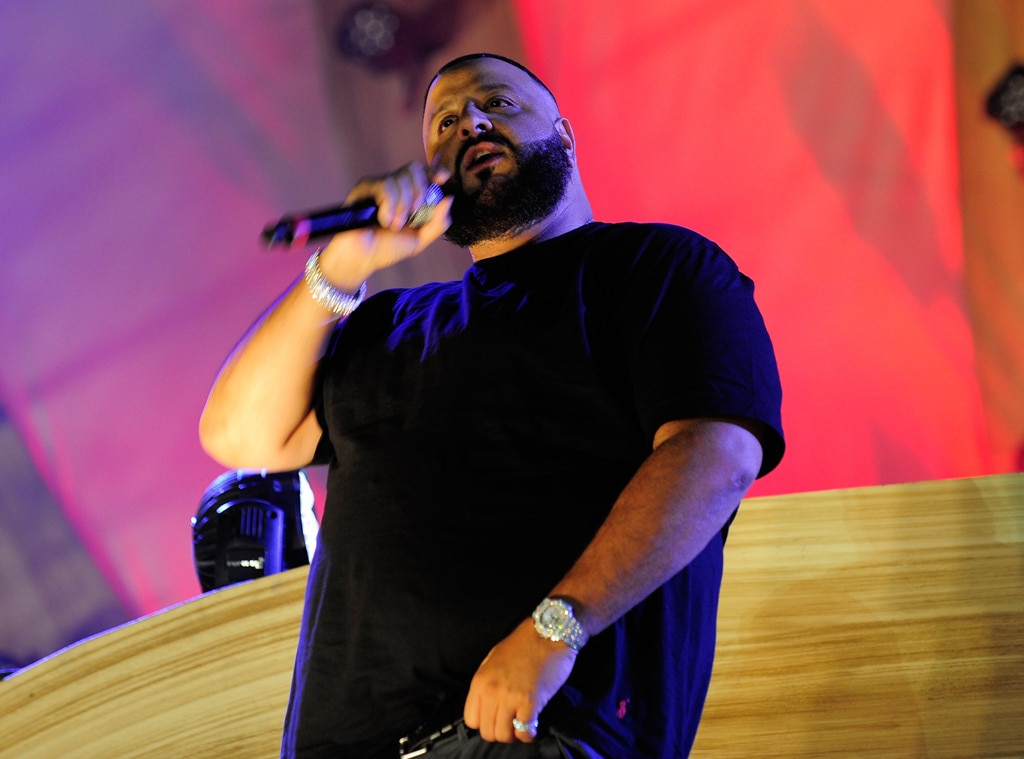 Steven Lawton/Getty Images
DJ Khaled isn't taking the blame for his 2017 EDC performance. 
The rapper took the stage at the Las Vegas festival over the weekend for a less than impressive performance that had fans booing and chanting for the next DJ (Yellowcard) to come on stage.
However, Khaled took to Instagram today, claiming his sound was broken and he was "sabotaged."
"They cut my time short and they had me back stage for a hour and half and the sound kept breaking," he captioned a video from the performance. "Then I heard my fans and I said I'm go out even if the sound cuts off and even if they cut my time short…I'm here for my fans even if the sound man and promoter don't have there stuff together I forgive them thoe love is the [key.]"
He continued, "MY FANS CAME OUT ! SO I CAME OUT !! NO MATTER WHAT! BLESS UP!! #GRATEFUL #JUNE23RD."
He then shared a second video, adding, "They tried to sabotage my sound so many times THEY could not get the sound right on my set and i still stood on stage wit no sound and when they got the sound to work they want cut my set short but I still rep for my people anyone else would walk off stage."
Khaled wrote, "I knew my California and Vegas fans was in the building .. THEY DONT WANT US TO WIN SO WE WIN MORE FOR THERE HEAD TOP!!! It's all luv thoe .. love is the [key].. I forgive them … love is always the answer !"
Still, many fans took to Twitter throughout Khaled's appearance, giving a play-by-play of the unfortunate turn of events.
I just witnessed DJ Khaled get booed off stage #EDC

— Ahmed (@itsmramb) June 19, 2017
Imagine going to EDC and having DJ Khaled be the set you were most excited for

— adam (@adammorris13) June 19, 2017
This isn't the first set of troubles the rapper has faced at a festival.
In fact, many fans who attended EDC also attended the 2017 Coachella Music and Arts Festival where Khaled gave a less than stellar performance. His sound was cut off there, too, because he went over his scheduled set time by several minutes.